Fitness Avatar Derek
$27.99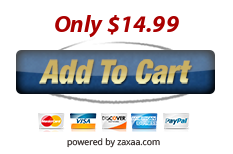 Create Fitness Videos & Presentations
Create 3D Animated Fitness Videos Using Software You Already Own!
Here are the details:
You get the following 10 animated fitness 3D avatar video clips in transparent WebM and green screen MP4 files.
All animated motions have been carefully choreographed, and optically captured by professional artists using state-of-the-art motion capture studios to provide practical, flexible and fun motion files that can be used alone or in combination with each other.
Just drag your desired file onto your video editing software, add your video assets and publish!
We look forward to seeing what you create!
Join our Facebook Group to post your creation!
Deal terms:
All files are delivered as an instant download, after completing your purchase.
The files are delivered in a zip file as WebM transparent & MP4 green screen files.
Digital Assets.

What are my usage rights? Each pack comes with a commercial and personal use. However, No:

Re-distributing our 3D animations or 3D animated poses or downloads as a stock image or its source files, regardless of any modifications, under any circumstances.
No replicating, copying or making modifications to the item and trying to sell it on other marketplaces as your own.

If you have any questions you can always contact us:

[email protected]
Categories: 3D Avatar, Brown Pack, Fitness, Healthcare, Marketing, Professional Avatar, Video
Tags: African American, Black Male, Black Man, Brown, Exercise, Fitness, Male